YURIDIA
One Of Mexico's Most Iconic Voices
Records Her
PRIMERA FILA
Album
Yuridia Primera Fila: Desierto
MIAMI (September 1, 2017) – A true diva for a new generation, Yuridia is proud to join the ranks of world-class artists who have released an intimate live CD+DVD in the Primera Fila (Front Row) series.

With impeccable production values, this concert took place in a desert house that evokes her roots in Sonora and Arizona. It's the perfect setting for her expressive style that makes us feel exactly what she experiences. The renowned producer Armando Ávila takes Yuridia's voice on a journey from a starry night to a brilliant dawn. Yuridia's repertoire features plenty of modern classics that her fans know by heart, originally recorded over the past 12 years on her six studio albums, along with new songs. Her worldwide sales surpass 2 million units and her tours in México and the United States frequently play to sold-out venues. Primera Fila immerses us in the appeal and mystique of Yuridia, an artist at the peak of her powers.

Primera Fila's video program is directed and engineered by Diego Álvarez and Plataforma, leaders in audio-visual production. Sixteen cameras capture every close up and detail of the singer accompanied by dancers, musicians, backing vocalists and three talented guests – the prominent Spanish chanteuse Malú, the Mexican-music icon Pepe Aguilar and the up-and-coming Latina urban artist Audri Nix.

About Yuridia
Yuridia's musically gifted family comes from the northwestern México border state of Sonora. Her mother is a singer and her father is a songwriter. They could tell that she was talented early on. When she was 8, her family relocated to Arizona and she began appearing in youth-talent competitions.

In 2005, she took a big leap, competing on a major Mexican music-reality show where she dazzled viewers and the judges while receiving standing ovations from the studio audience. This exposure helped her launch a recording career which quickly solidified her reputation as a diva for a new generation.
Discography:
La Voz de un Ángel (2005) – 2x Diamond
Habla el Corazón (2006) – 4x Platinum + Gold
Entre Mariposas (2007) – 2x Platinum + Gold
Nada Es Color de Rosa (2009) – Platinum + Gold
Para Mí (2011) – 4x Platinum
6 (2015) – Platinum

Yuridia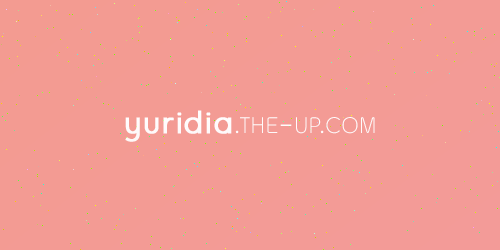 ---
Permisos de este foro:
No puedes
responder a temas en este foro.